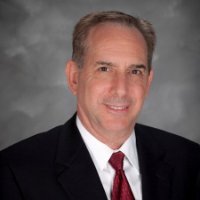 Greg W. Roberti, President
Mr. Roberti has extensive experience in mergers and acquisitions, and business appraisals of privately held companies. Over the course of his career, Mr. Roberti has been instrumental in the valuation and sale of companies in a wide range of industries including manufacturing, service, technology, wholesale, hospitality, retail and many other industries.
Mr. Roberti served with distinction in the armed forces as a Combat Engineer, acted as a special adviser to the Small Business Administration (SBA), been a guest lecturer for business departments at numerous colleges and universities, testified as an expert witness at Federal and State trials, and has served on the Board of Directors of numerous companies and non-profit organizations. Mr. Roberti holds a Bachelor Degree in Finance and a Master's Degree in Business (MBA).
Over the years, Mr. Roberti has received numerous awards and accolades including five times being selected as one of the top in his field by the Wall Street Journal.
Phone: (800) 761-8460 Website: www.westwoodbenson.com
---
Westwood-Benson and our entire team of professionals welcome the opportunity to talk with you about your situation and individual needs. Please feel free to contact us, all discussions concerning your business are confidential.
We look forward to assisting you.
Westwood-Benson