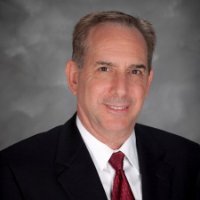 Greg W. Roberti, President
Mr. Roberti has been active in mergers and acquisitions, business sale adviser, business valuations and of privately held companies since 1988. Over the course of his career, Mr. Roberti has been instrumental in the valuation and sale of companies in a wide range of industries including manufacturing, service, technology, wholesale, hospitality, retail and many other industries. Mr. Roberti has been awarded the CBB designation.
Mr. Roberti has served in the armed forces (Army Corps of Engineers), acted as a special adviser to the Small Business Administration (SBA), been a guest lecturer for business students at colleges and universities in both California and Nevada and has served on the Board of Directors of numerous companies and non-profit organizations. Mr. Roberti holds a Bachelor Degree in Finance and a Master's Degree in Business (MBA).
Phone: (916) 788-1939   Website: http://www.westwoodbenson.com
---

Richard K. Thompson, Senior Vice President
Mr. Thompson has managed the purchase and sale of businesses throughout his business career.  His more than 35 years of industrial and commercial senior management experience integrates general business operations, including marketing and sales, Mergers & Acquisitions, manufacturing, R&D hardware, software engineering, customer service and financial administration. Mr. Thompson is a veteran of the armed forces having served in the United States Army.
Mr. Thompson holds a  degree in Industrial Technology (BS) from California State University, San Jose and a Master of Business Administration (MBA) degree from the University of Santa Clara.   Mr. Thompson is licensed by the State of California (BRE # 01933651).
Phone: (916) 788-1939   Website: http://www.westwoodbenson.com
---
Garrett Costello, Business Sale Advisor/Regional Director
Mr. Costello began his career in mergers and acquisitions with a multi-billion dollar internationally owned company.  During his tenure there he successfully researched acquisitions, performed business valuations, conducted negotiations on price and terms, performed due diligence and solved legal issues. Mr. Costello's previous background and experience also includes finance, risk management and operations management where he has worked for companies such as Columbis Grain, Inc., Wilbur-Ellis Company, Southern States Cooperative and Land O'Lakes, Inc.
Mr. Costello has a MBA degree from the Kelley School of Business at Indiana University, an M.S. in Agriculture Economics from Purdue University and a B.S. in Agribusiness Management from Montana State University.  In additional to his professional and family life, he is involved with several non-profit organizations.
Phone: (503) 726-9588  Website: http://www.westwoodbenson.com
---
Westwood-Benson and our entire team of experienced professionals welcome the opportunity to talk with you about your situation and individual needs. Please feel free to contact us, all discussions are strictly confidential.
We look forward to assisting you.
Westwood-Benson